Hack-a-TON x DWF Labs x AWS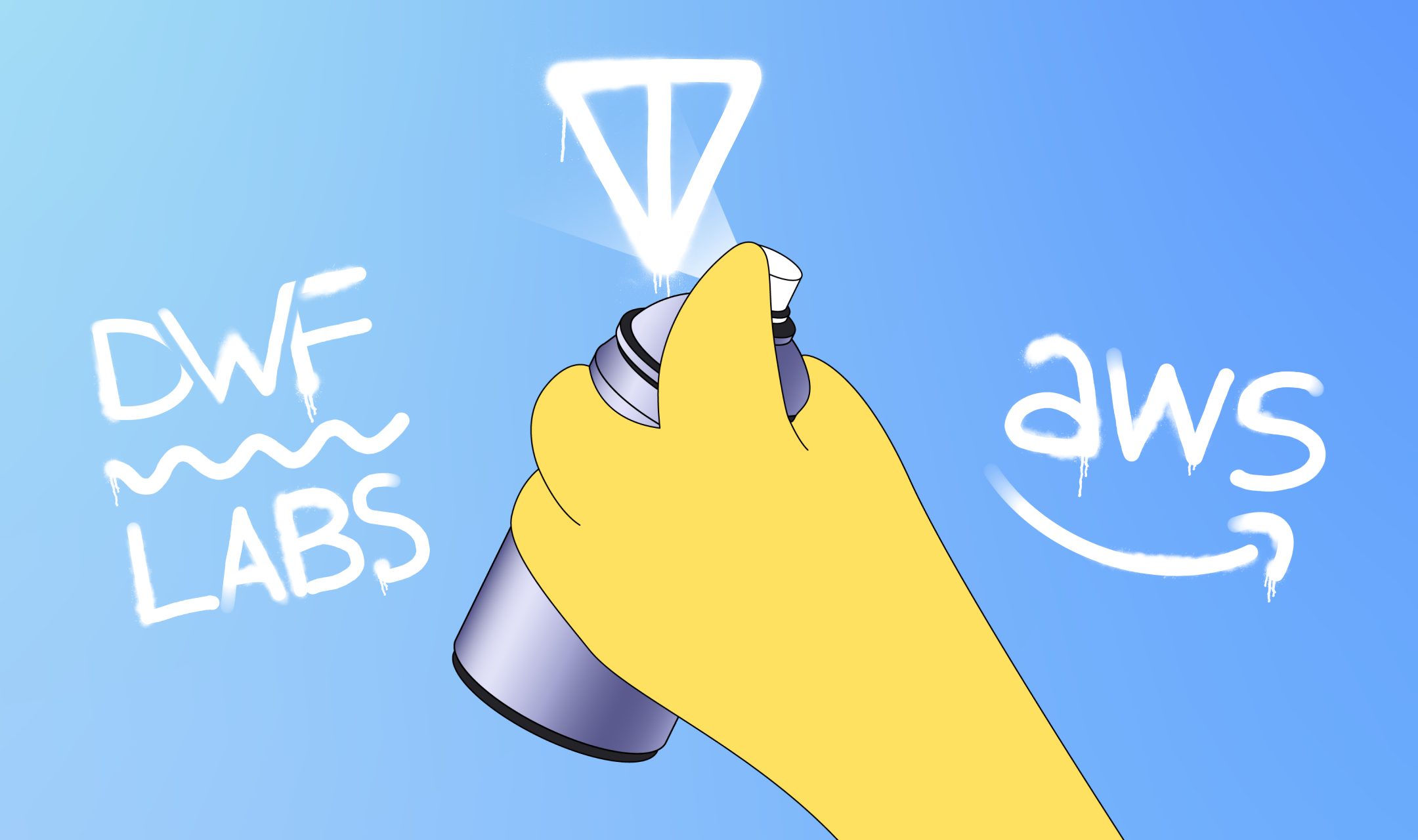 The Open Network (TON) Unveils DeFi and Data Analytics Hackathon in Collaboration with DWF Labs and Amazon Web Services
The Open Network (TON) in collaboration with DWF Labs and Amazon Web Services (AWS), is hosting a decentralized finance (DeFi) and Data Analytics Hackathon, Hack-a-TON x DWF Labs x AWS.
The hackathon provides developers interested in DeFi and data analytics with the opportunity to design, code, learn and network as they bring their ideas to life. Participants will be able to engage with a vibrant community of Web3 builders, obtain access to virtual workshops led by experienced mentors and specialists, and showcase their ideas at the event finale.
The winning project will receive investment from DWF Labs to transform their idea into reality. In addition, there's a total prize pool that includes prize money of 150,000 USD worth of Toncoin (TON), the native cryptocurrency of TON, and an additional 150,000 USD worth of TON in grants and AWS Credits worth USD 115,000. TON is used for transaction fees, securing the TON blockchain through staking, deciding how the network develops and settling payments.
Throughout the duration of the hackathon, there will be regular virtual workshops for all participants and online assistance from AWS, DWF Labs and TON mentors who will be ready to answer questions from teams in the hackathon chat while the building phase runs from May 27 until July 27.
The sessions are designed to aid builders and provide them with the skills, knowledge, and time they need to build on their ideas, bring their projects to life, and network with other participants. Participants who successfully complete the hackathon will receive exclusive NFTs; and teams who make it to the final round will be entitled to exclusive merchandise and stand to win from the prize pool.
Registration for Hack-a-TON DWF Labs x AWS kicks off on May 27, 2023 at 12:00 (UTC+4), together with the build phase. Registration will close on June 27, 2023, at 12:00 (UTC+4), with the build phase continuing until July 27, 2023, at 23:00 (UTC+4), when all applications must be submitted.
Participants are encouraged to apply as early as possible in order to have more time to build their projects. Each team is required to go through the registration process and receive approval prior to participation. Teams can consist of between three and five people, and are required to use open-source code and make this accessible after the build phase concludes.
Once the build phase is complete, Hack-a-TON x DWF Labs x AWS judges will evaluate each project from July 27 until August 10, 2023, with the list of 20 finalists to be announced on Friday, August 11, 2023. Each project will be rated for its potential to achieve growth in the TON ecosystem, technical accomplishment, 'Wow' factor and business merit. Finalists will then have one month to prepare for their project showcase, from August 11 to September 10, 2023.
Hack-a-TON x DWF Labs x AWS will conclude with an offline showcase on September 11-12, 2023 at the AWS Headquarters in Singapore. For the final round, the judging criteria will be slightly different, with each project rated based on its pitch, quality of idea, 'wow' factor, problem solving and business merit. The offline showcase will take place as a precursor to TOKEN2049, Singapore's premier annual crypto event that brings together founders and executives of the world's top Web3 projects.
All participants will receive exclusive NFTs and the finalists who attend our showcase will get a cool merch pack. Winners will receive DWF Lab's prizes once the hackathon is over and TON Grants will be paid upon each milestone completion.
TON price used will be the average over the 2-months spanning the hackathon.
All participants at the offline showcase will receive exclusive NFTs and cool merchandise packs. To register for the event, use @toncontests_bot to complete the process.
Learn more about Hack-a-TON DWF Labs x AWS: https://www.defi-hackaton.com