Megaton Finance Secures $1.5 Million Seed Funding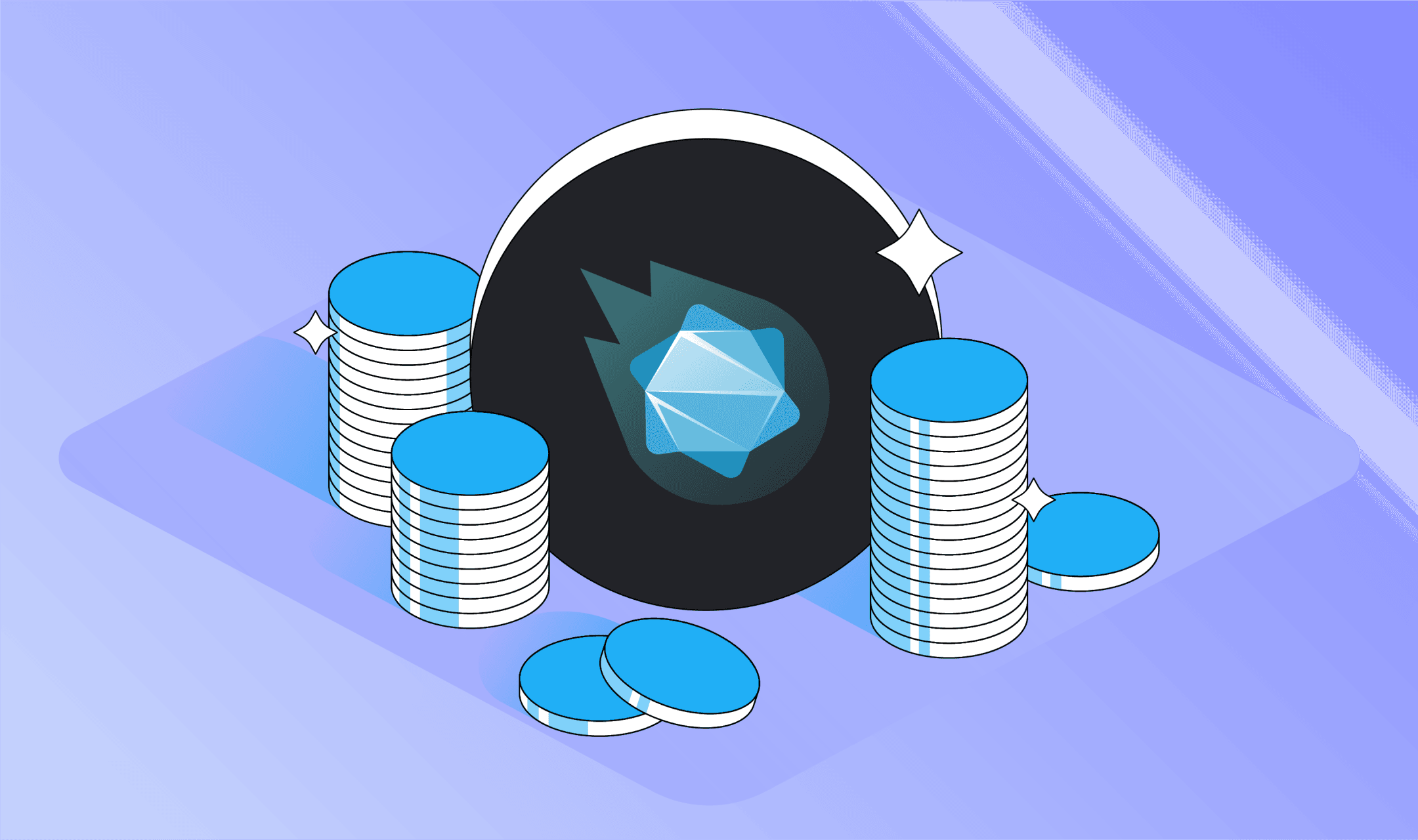 TONcoin.Fund Leads $1.5 Million Seed Funding for Megaton Finance Driving DeFi Growth on The Open Network (TON)
Megaton Finance has announced official backers, led by TONcoin.Fund.
TONcoin.Fund holds Megaton Finance in high esteem for its vision and commitment to the TON ecosystem.
Megaton Finance has secured 95% dominance in the TON ecosystem**.**
DUBAI, United Arab Emirates, March 20, 2023 10:00 AM UTC – TONcoin.Fund, the main incubator and accelerator for The Open Network (TON), a revolutionary technology to unite all blockchains and Web2 Internet into one open network,  has successfully led a $1.5 million seed funding round for Megaton Finance, an Automated Market Maker Decentralized Exchange (AMM-DEX). 
The successful completion of the seed funding round recognises Megaton Finance's great potential within the decentralized finance (DeFi) landscape of TON. Megaton Finance, which has been developed by OZYS, Republic of Korea's leading blockchain technology company, achieved $22 million total value locked (TVL), with an overwhelming 95 per cent dominance in the TON ecosystem, despite current bear market conditions.
TON is a well established revolutionary technology and OZYS has collaborated with TON Foundation to establish a user-friendly ecosystem, with the aim of onboarding hundreds of millions of users from leading social networks such as Telegram to Web3 with the aim of onboarding 700 million Telegram users to Web3. Orbit Bridge, a cross-chain platform developed by OZYS, has successfully connected TON to EVM/NEVM-based multichain community, and it has increased the utility of TONcoin (TON) through developing WTON Gateway, a wrapping protocol for TON, enabling its usage within the mainnet.
"It's great to have witnessed Megaton team's traction of building on TON in the past six months," said Nan Wang, Investment Associate at TONcoin.Fund. "We are impressed by the team's passion for TON's DeFi ecosystem, and the efforts going through the rigorous due diligence process at TONcoin.Fund, the ecosystem fund backed by TON Foundation. This deal is an outcome of great collaborations between all TON-Native projects supporters including TON builders, investment and exchange partners. We are excited to embrace and deploy capital on the most innovative and action-driven projects building on the border TON ecosystem in all verticals." 
With TONcoin.Fund's lead in the $1.5 million round, Megaton Finance was able to secure a team of strong sponsors at an early stage, including Cypher Capital, First Stage Labs, Orbs, MEXC Ventures and other strategic investors, who have decided to come on board as accelerators of Megaton Finance, supporting the mass adoption of Web3. Megaton Finance's success is a testament to the potential of TON and the power of collaboration between industry leaders such as OZYS and TON Foundation. This achievement opens up exciting possibilities for the future of DeFi on the TON ecosystem and beyond.
"The Megaton Finance team's experience and success in Web3 and in DeFi along with their vision to harmoniously combine the best in finance with the best available Web3 technologies made this an opportunity we could not afford to miss," said Bill Qian, Chairman of Cypher Capital. "Ozys has a grounding in crypto, Web3, blockchain but most importantly they understand how to develop a platform on the TON mainnet that will provide various revenue generation opportunities. This has the real potential to be a game changer for finance in the Web3 space and we are proud to play a part in this."
"Orbs is thrilled to become a stakeholder in Megaton Finance, a project that shares our passion for the TON ecosystem," said Nadav Shemesh, CEO at Orbs. "We believe that our partnership will help to drive future growth and development, and we are excited to see what the future holds."
"We are thrilled to partner with such a talented and experienced team in the DeFi space," said Kirill Malev, Junior Partner at First Stage Lab. "First Stage Labs is committed to investing in innovative projects on the cutting edge of blockchain technology, and this partnership represents a perfect alignment of our goals. We are excited to see where this collaboration takes us in the years to come and believe that together, we can create real value for investors and users on the Open Network blockchain."
"We are delighted to be the members of TONcoin.Fund and the first CEX exchange to list $MEGA, demonstrating our commitment to supporting more innovative projects." said Issa, Investment Manager at MEXC Ventures, "Our team is excited about the changes that MegaTon will bring and we look forward to speaking with more developers/startups in the TON ecosystem to contribute to the growth of the entire industry."
"We are thrilled to establish robust partnerships with the support of TONcoin.Fund and accelerate the growth of Megaton Finance." said Jinhan Choi, CEO of Ozys, "In order to go above and beyond the 95 percent dominance in the ecosystem we will strive to lead both horizontal and vertical growth of TON by further integrating features with the Telegram messenger service in near future. Furthermore, we will be relentless in onboarding diverse partners from our ecosystem to the TON mainnet."
About TONcoin.Fund
TONcoin.Fund is a $250M TON ecosystem fund that invests in strong teams with the vision to build on The Open Network. TONcoin.Fund is positioned to invest in teams that are building TON-native products, aiming for integration with Telegram, and launching a token on TON. TONcoin.Fund also considers cross-chain projects if they bring users, liquidity and value to the TON ecosystem. TheTON Foundation's mandate is to accelerate the growth of our ecosystem. We are building the TON ecosystem from the ground-up in aggressive preparation for the next wave of growth and innovation in the digital token economy.
Website: https://www.toncoin.fund/
About Megaton Finance
Megaton Finance is a No.1 AMM-based DEX on TON (The Open Network) ecosystem, fully built by OZYS. It is audited by CertiK.
Megaton Finance will establish itself as a user-friendly DeFi protocol that can embrace both existing DeFi users and 700 million Telegram users.
Ultimately, the chatbot function on Telegram will be installed and combined with the Megaton Finance protocol to create the perfect synergy with the Telegram messenger service. 
Website: https://megaton.fi