TON Connect – The Future Without Passwords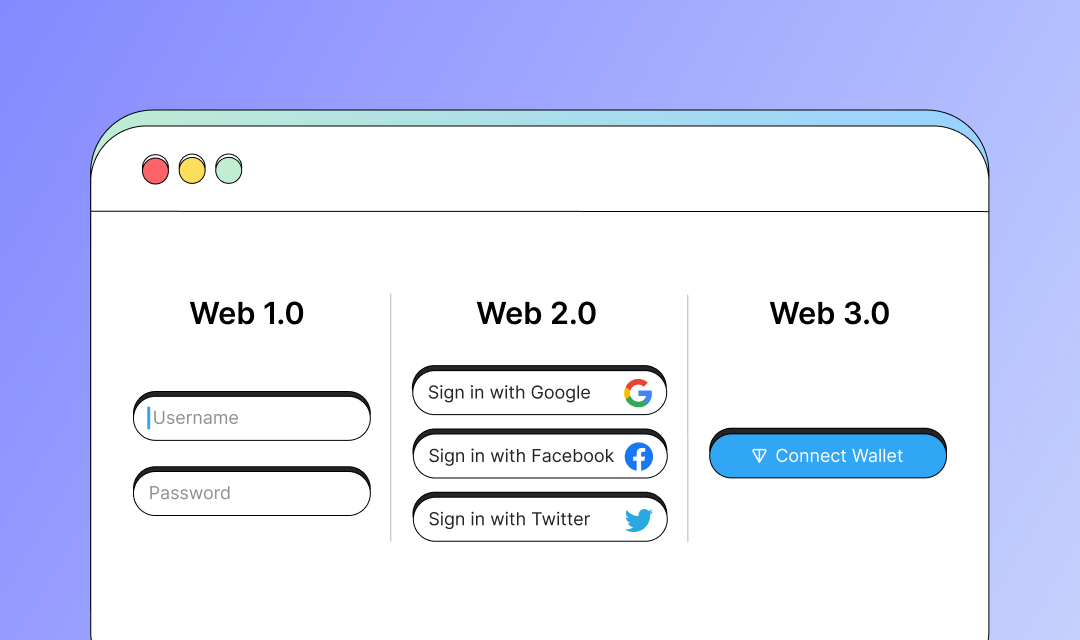 In this article, we will talk about the development of TON Connect, as well as announce the introduction of a password manager in TON wallets.
Intro
On the modern internet, registration in applications, services, and websites is done with a username and password. Passwords are inconvenient — they need to be manually entered, and they get lost, forgotten, and stolen.
Password managers simplify life a bit, but they are not popular. Users often use the same simple password, which makes their accounts easy to hack.
Phone numbers or emails are usually used as a login. Time and time again, you take action to confirm that you are indeed their owner, and as a reward, your email or phone immediately becomes a target for advertising newsletters.
We are so used to these things that we don't even realize their absurdity — after all, for the most part, your secret password ceases to be secret as soon as you enter it on any site.
Based on modern cryptography, TON Connect technology allows you to log into services and applications with a TON wallet in one click. At the same time, you don't need to remember passwords, your privacy is not violated, and the secret key never leaves your device. Additionally, the service or application gets access to the blockchain's functionality, such as the ability to pay with cryptocurrency.
Development
TON Connect was initially developed by the team behind the popular wallet, Tonkeeper. After a public discussion in February of this year, it became a network-wide standard.
We are pleased to report that in addition to Tonkeeper, all popular TON wallets now support TON Connect: Tonhub, MyTonWallet, OpenMask, TON Wallet, and others.
Also, TON Connect has been integrated into all ton.org services (such as TON Domains, TON Bridge, etc.) and popular network products.
Unified Method
Thus, TON has created a unified way of connecting services and products to wallets, regardless of whether the wallet is a mobile or desktop application, a browser extension, or a hardware device.
This is a significant achievement because, if you study other blockchain networks, you can see that their communities have not been able to agree with each other and have a "zoo" of technologies.
In such networks, users are offered a choice of a dozen different connection options. It goes without saying that the average user has no idea which one to choose.
The unified method is convenient not only for users but also for developers, who only need to support one protocol.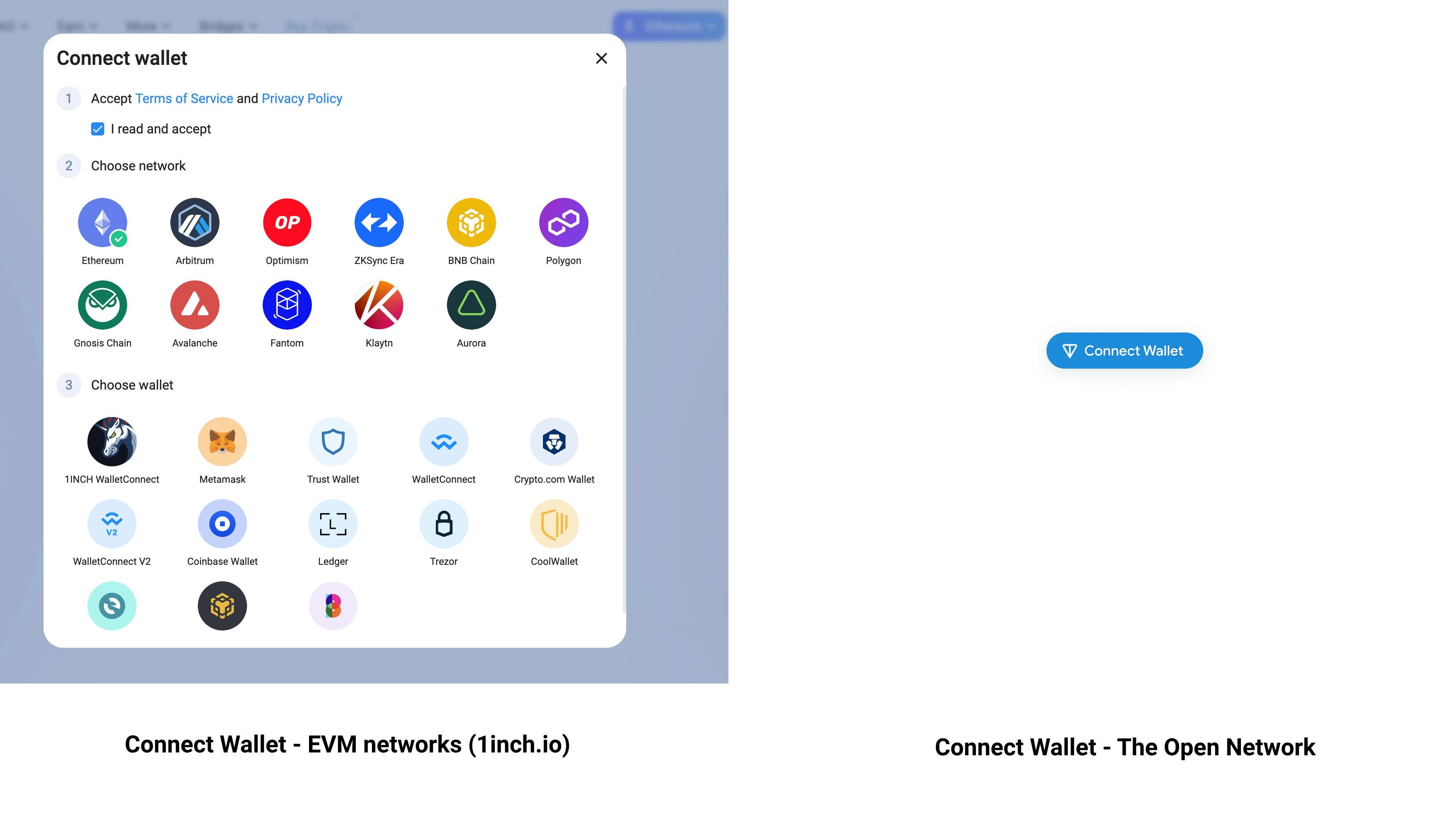 In addition to the protocol itself, a standard user interface, TON Connect UI, and guidelines for its use have been developed.
We recommend all TON services and products use TON Connect UI so that users encounter familiar and consistent functionality everywhere. The TON Connect team continually improves the standard UI, allowing developers to save time on this aspect and focus on their product.
WalletConnect
Could we not have created TON Connect and instead adopted one of the existing multi-network technologies, such as WalletConnect?
This is a common question. Of course, when creating TON Connect, existing market solutions were thoroughly researched.
Regarding WalletConnect, despite it being a good technology, when using it, absolutely all messages pass through a single centralized server. Aiming for decentralization and balance, we considered it impossible to use such an approach. The structure of the two technologies is very similar, but in TON Connect, there is no central hub, and wallet developers can launch their own servers.
Another obvious advantage of TON Connect is its maximum adaptation to The Open Network.
Web 2.0
What should be done about websites that haven't yet integrated TON Connect and still require a username and password for login?
Meet the password manager, integrated directly into the TON wallet!
The team behind the MyTonWallet browser extension was the first to announce the functionality for auto-filling passwords on websites. A secure password for each specific website is automatically generated based on the private key of the TON wallet.
It's no less secure than using traditional password managers. In both cases, all your passwords are encrypted by a single master password.
We expect other TON wallets to support this functionality.
Notifications
In the next update, Tonkeeper will showcase an extension to TON Connect functionality, allowing connected applications to send notifications to your TON wallet. Unlike email and phone numbers, an application can only do this if you explicitly give permission.
Conclusion
There's a popular opinion that everything related to blockchain has terrible user interfaces and is more challenging to use than ordinary products. At TON, we take the opposite view and believe that blockchain technologies are intended to improve the user experience; it's just that previous blockchains weren't good enough.
TON Connect is a great example of how TON makes familiar things simpler, more convenient, and at the same time, safer.