26 Jul
•
community
•
7 min read
Exploring Blockchain Activity in the SEA Region from TON's Perspective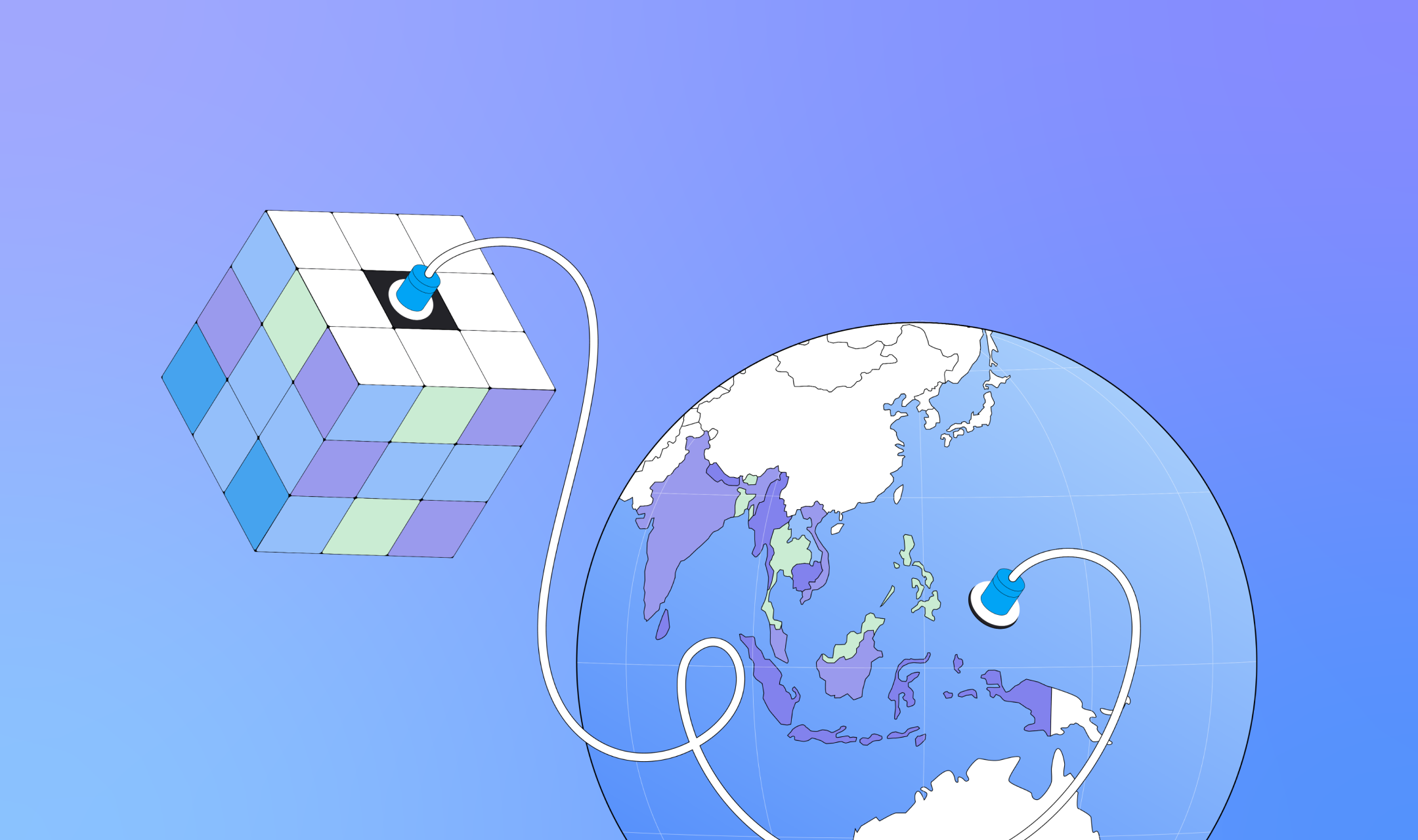 As we delve into the digital age, Southeast Asia (SEA) is making a compelling case for itself as a hotbed for blockchain. With its rich blend of rapid economic growth, tech-savvy demographics, and burgeoning developer activity, countries like Singapore, Thailand, Vietnam, and Indonesia are shaping the future of blockchain and its applications.
TON recognizes and aims to harness this potential, laying the groundwork for SEA's decentralized and interconnected future.
Singapore: The Blockchain Hub of SEA
A hub for technological innovation, Singapore stands as a global powerhouse in the blockchain and cryptocurrency sector. This city-state houses a vibrant ecosystem of over 400 blockchain-related startups, mainly due to its well-defined regulatory framework.
Investments in these Singapore-based companies surged in 2021, with nearly a 15-fold increase reaching a staggering $1.48 billion. The city-state led the Association of Southeast Asian Nations (ASEAN) in blockchain research publications in 2020 and was ranked as the top crypto economy globally by the end of 2021.
This thriving landscape has been cultivated through governmental initiatives and foreign direct investment. Notably, the Monetary Authority of Singapore (MAS) has actively collaborated with private blockchain companies on projects such as Project Guardian, Project Ubin, and Dunbar. MAS has also introduced a sandbox regulatory program to facilitate further growth in the sector, providing a conducive environment for Web3 businesses.
With a firm grip on the digital future, Singapore has embraced the concept of the Metaverse, promoting the idea of legal transactions and even marriages within it. Additionally, Singapore shares a 6% registration rate among all crypto funds with Hong Kong and Switzerland.
Thailand: An Emerging Powerhouse
Not far behind is Thailand, swiftly becoming a significant player in the blockchain arena. Its digital assets market has grown significantly, as evidenced by its population's increased interest and involvement. In 2022, 920,000 to 1.2% of the total population visited the CoinMarketCap website every month, trailing only slightly behind the United States regarding visits relative to the population.
Notably, Thailand's leading digital asset exchanges, such as Bitkub, Bitazza, Zipmex, and Satang Pro, had a total trading volume of around USD 37.94 billion in 2022. Bitkub led the way, holding a substantial 75.4% market share.
Moreover, the crypto industry's rapid expansion in Thailand is evident in the over 2.91 million user accounts on Thai Digital Asset Exchanges, which account for 4.14% of the total population. The growth in crypto accounts is on par with the 47-year-old Stock Exchange of Thailand (SET), which has approximately 3.4 million accounts.
However, it's not all smooth sailing. As the crypto market entered a bearish phase in Q2 2022, the number of active users declined by 60%. Similarly, the usage rate of PancakeSwap DEX dropped significantly, while Uniswap saw a gradual increase despite the market downturn. In terms of regulation, digital assets, and related businesses in Thailand operate under the Emergency Decree on Digital Asset Businesses, B.E. 2561. The Decree aims to encourage technological innovation, offer a variety of fundraising instruments, protect investors, and ensure fairness in the digital assets market. A revision to this Decree is anticipated in 2023 to better align with the rapid development of digital assets.
The SEC is revising the Decree to adapt to the changing risk landscape amid growing global regulatory awareness. Following Singapore's model, the amendment also aims to foster the adoption of Distributed Ledger Technology (DLT) in businesses, signaling potentially more favorable regulations for business operations and technology development.
Vietnam: A Beacon for Software Engineers
The landscape of Vietnam, traditionally a powerhouse in manufacturing and agriculture, is transforming as the country emerges as a key player in software engineering and blockchain development. Capitalizing on its young, tech-savvy, and well-educated population, Vietnam is witnessing a surge in blockchain specialists.
Projections indicate a robust double-digit growth in the country's blockchain market between 2023-2027. This upswing is attributed to an increased understanding of cryptocurrency benefits, digital transformation across diverse sectors, and a surge in venture capital funding. Blockchain's potential to enhance financial transaction transparency, underpinning secure online transactions and smart contracts, and bolstering advanced cybersecurity measures in the banking sector is widely recognized.
Vietnam's push for smart cities in Hanoi, Ho Chi Minh City, Danang, Binh Duong, and Nha Trang is fueling blockchain adoption, a crucial technology in these ambitious urban development projects. With the merging of technologies such as 5G, facial recognition, and blockchain, the country's blockchain market is seeing significant growth. The intensifying demand for 5G from key sectors—healthcare, energy, transportation, and manufacturing—is especially notable as these industries form the backbone of smart city development.
The Vietnamese government is championing cashless technology as part of its initiative to diminish the volume of cash transactions, enhancing transaction record transparency and efficiency. Collaborating with Alliex, a South Korean payment service provider, the State Bank of Vietnam has forged a network that facilitates cashless transactions. This is a stepping stone towards wider adoption of fintech technology in Vietnam, with Blockchain expected to be a critical part of future technological upgrades. To guide this process, state agencies are formulating a roadmap for the effective use and application of Blockchain technology.
Indonesia: Embracing Blockchain Innovation
Lastly, Indonesia, SEA's largest economy, is not one to miss out on the blockchain revolution. The country is experiencing a surge in developer activity and market volume in the blockchain sector. Indonesia's tech-savvy population is quickly adopting digital assets, as reflected in the surge of local blockchain startups.
According to recent studies, in the past half-decade, the number of cryptocurrency traders in the country has surpassed stock market investors, revealing the fast-paced growth of this sector.
Given that over sixty-six percent of Indonesians remain unbanked, the potential for expansion is substantial as blockchain businesses proliferate across the country. With an estimated 4 million of Indonesia's residents being holders of BTC or other cryptocurrencies by 2020, there has since been an influx of 2.5 million new investors, marking an increase of 62%.
Regulatory clarity from the government has been a significant driver of this expansion. The Indonesian government is actively encouraging a conducive environment for the burgeoning cryptocurrency industry, focusing on counteracting fraudulent transactions. Cryptocurrencies such as Bitcoin, Ethereum, and Dogecoin are legally recognized assets and commodities, though they cannot be used as a payment method yet.
The country's demographics also present an appealing opportunity for cryptocurrency growth. The age statistics reveal a promising future, with the majority of the estimated 7.7 million active cryptocurrency traders or investors falling between the ages of 18 and 34, including many college students. This young demographic of digital asset investors suggests the potential for massive growth in the sector.
ICN, a leading cryptocurrency multimedia company, has significantly influenced the recent surge in Indonesia's cryptocurrency sphere. The company, having collaborated with numerous key figures in the local and international scene, specializes in user acquisitions and intelligent campaigns. Other important entities include the cryptocurrency exchange Indodax and the trading platform Pintu, both of which have contributed substantially to the burgeoning cryptocurrency landscape in Indonesia.
Recognizing the potential, the Indonesian government has taken steps to regulate the use of digital assets, creating a safer environment for blockchain projects. As such, the country holds enormous potential for user growth within the web3 landscape, presenting exciting opportunities for blockchain enterprises.
Conclusion
SEA is quickly emerging as a dynamic and critical region in the global blockchain landscape. With the high activity of software developers, progressive regulatory frameworks, and vast potential for user growth, the region presents a promising frontier for blockchain projects like TON.
By tapping into SEA's robust blockchain ecosystem, we are excited to contribute and help shape the future of decentralized technologies in this vibrant region. In the spirit of transparency and collaboration that defines blockchain technology, we encourage and invite all stakeholders - developers, governments, and users - to join us on this exciting journey. Together, we can unlock the transformative potential of blockchain and craft a new digital future for SEA.