Hack-a-TON x DWF Labs x AWS: Meet the Winners and Runner-Ups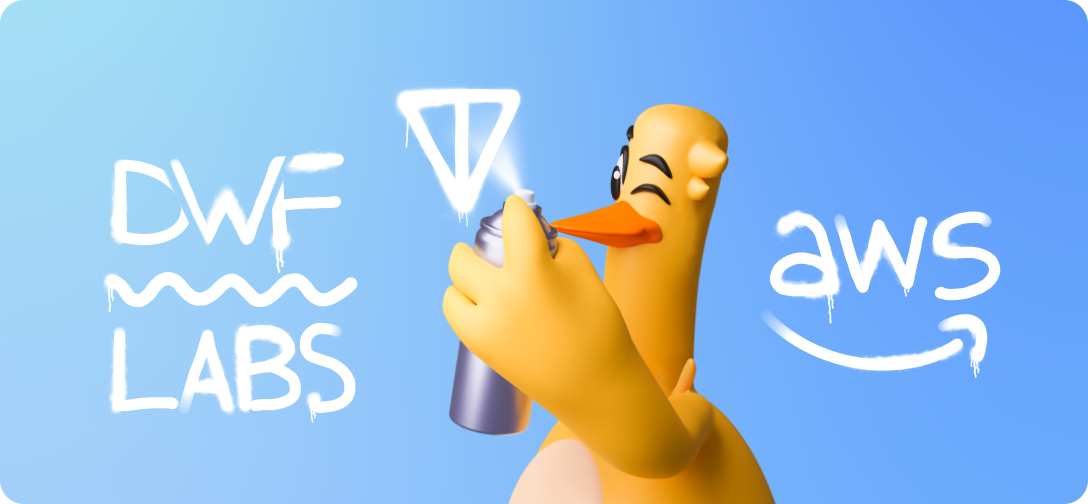 In a groundbreaking collaboration, TON, DWF Labs, and AWS recently hosted a DeFi and Data Analytics Hackathon titled Hack-a-TON. The event kicked off on May 27 and saw its grand finale in Singapore on September 11-12, 2023.
The hackathon attracted a diverse and passionate community of Web3 developers, builders, and designers who spent months crafting, refining, and presenting their innovative solutions for DeFi and data analytics.

Over the course of the event, participants had the exclusive opportunity to engage in virtual workshops. These workshops were conducted by seasoned mentors in the industry, offering invaluable insights and guidance. The hands-on sessions covered various topics—from blockchain basics and smart contract development to advanced data analytics techniques—ensuring there's everything for each participant.
The offline finals in Singapore were a spectacle of innovation, featuring some of the most creative and impactful projects developed during the Hack-a-TON. The hackathon celebrated technological progress and networking among like-minded Web3 enthusiasts.
By all accounts, Hack-a-TON catalyzed innovation and collaboration in the TON Ecosystem, setting new standards for what can be achieved when brilliant minds come together. With 137 participating teams, this was the biggest TON hackathon to date, and the prizes reflected this. The winning teams shared over $415,000 in Toncoin and AWS Credits.
Judging Criteria
Hack-a-TON featured two rounds of judging. In the first round, the judges evaluated projects based on their potential impact, technical prowess, 'wow' factor, and business value, all scored on a 1-5 scale. Finalists proceeded to an offline showcase, where the criteria included the effectiveness of their pitch, quality, originality of the idea, 'wow' factor, problem-solving ability, and business potential.
All projects needed to utilize open-source code, accessible to judges via GitHub after the build phase. Participants could keep their repositories private during development but had to provide access for evaluation.
Hack-a-TON Winners & Runner-Ups
Runner-ups: 5,000 USD in AWS Credits each.
Note that the runner-ups are not ordered in a specific order.
TonFlow – A web wallet for TON users, TonFlow aims to be the most secure and powerful wallet in the blockchain ecosystem. It offers various features showcased on its official website.
HashEx – A decentralized password manager leveraging TON Storage, providing secure and encrypted password management.
Aqua – An over-collateralized stablecoin protocol backed by liquid staking derivatives. It aims to offer interest-bearing stable assets.
FINDERTON – A platform for viewing token statistics and transaction overviews. It has its own utility token and allows centralized voting for tokens.
TAP Landing – A protocol that lets Telegram Anonymous Phone number owners lend out their assets. It aims to provide low-cost borrowing options through a seamless experience.
EQT Lab – A personal finance platform employing AI for seamless user interaction. It offers analytics for both fiat and digital assets to attract a wide user base.
Clean.ton – A private asset swap protocol that eliminates the risk of front-running in crypto trading, aiming to save users from losing millions each month.
Hipo – A decentralized staking platform offering daily rewards and flexibility. Hipo prioritizes security and user protection within the DeFi ecosystem.
Tonnel Network – The first ZK-powered project on TON, Tonnel Network offers on-chain private transactions. It has been officially mentioned by the TON website.
Tongochi – A liquidity pool optimizer designed to maximize profits from yield farming by facilitating the staking of LP tokens.
Devnull – A data provider offering real-time charting and TradingView integration. Devnull makes it easy to add TON market data to any platform.
AnTon – An on-chain market intelligence tool providing a complete set of analytics for TON users, traders, and developers.
MS Team – A decentralized options trading protocol based on the AMM model. It offers competitive pricing and reduced risks for liquidity providers.
AgoraAI – A decentralized AI marketplace offering chatbots, DAO governance, and on-chain AI data feeds for Telegram and TON sites.
Nexton – A liquid staking derivatives platform aiming to maximize staking profits. It provides compelling reasons to be integrated into the TON ecosystem.
Cryfi – A trading optimization app offering flexible signal management and seamless integration with communication channels like Telegram.
Chainbase Labs (Tonexus) – A social data layer on TON employing open-source, encryption, and AI technologies to create a decentralized identity credit network.
As we wrap up this incredible event, we want to extend our heartfelt gratitude to everyone who participated and contributed to its success. A special thank you goes to all participating projects whose innovative ideas and hard work set new benchmarks in the world of DeFi and Data Analytics.
Our deep appreciation goes to the experienced mentors whose guidance fostered creativity and technical excellence. Finally, we couldn't have done it without our respected panel of judges, who took the time to evaluate each project.
Your collective efforts have made this event an inspiring and rewarding experience for all involved. Thank you, and we look forward to seeing you at future events!