25 May
•
community
•
18 min read
Interview with TON's Technical Lead Anatoliy Makosov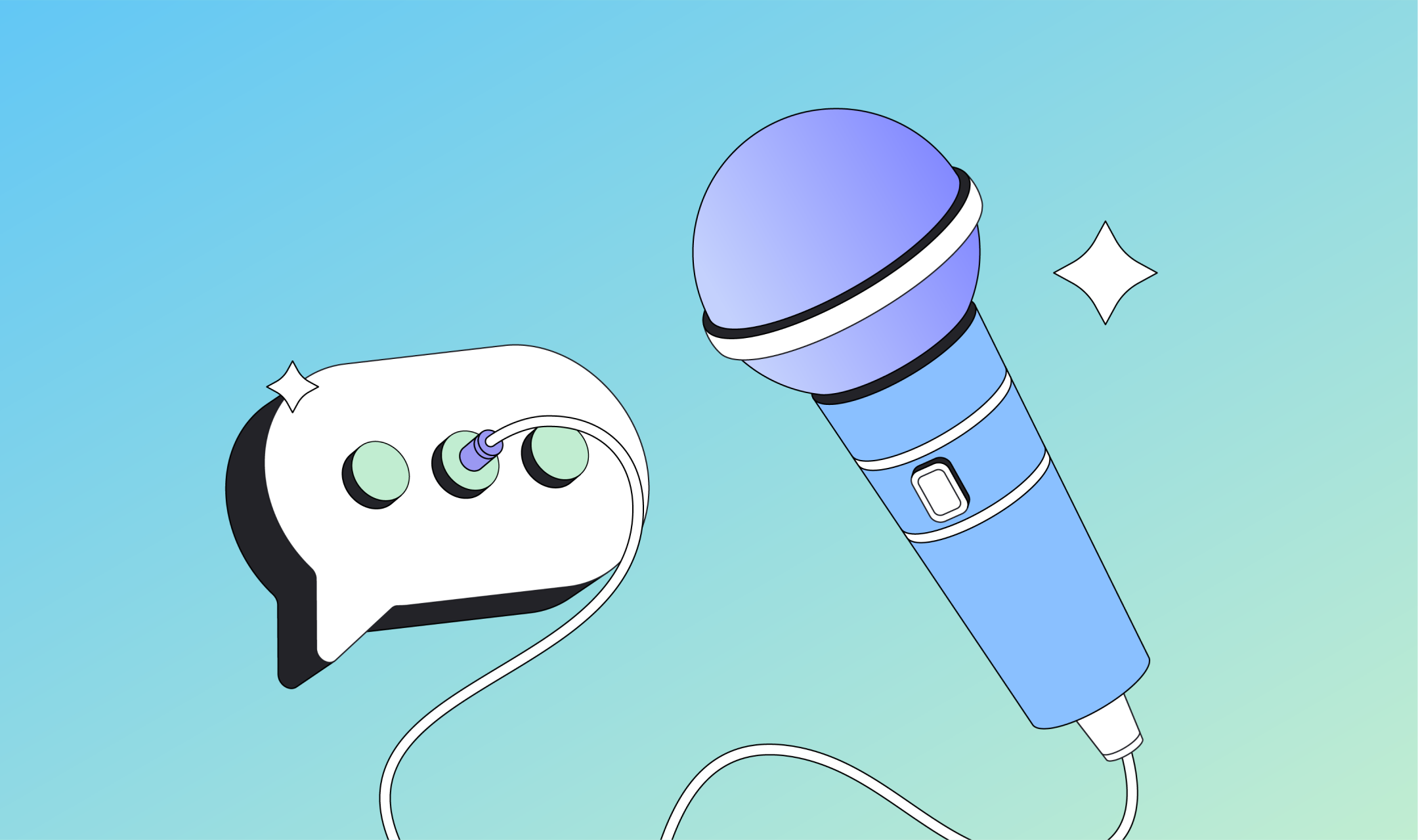 None of what we do would be possible without TON's excellent development team, and today we're bringing you an interview conducted by the RuTON channel with our Technical Lead, Anatoliy Makosov. Anatoliy and Kirill started developing an open-source community in 2020 that would later become The Open Network (TON).
In the interview, you'll find fascinating details about Anatoliy's background, his work at TON, our goals at TON, and much more!
Without further ado, let's get into it.
Transcript of the interview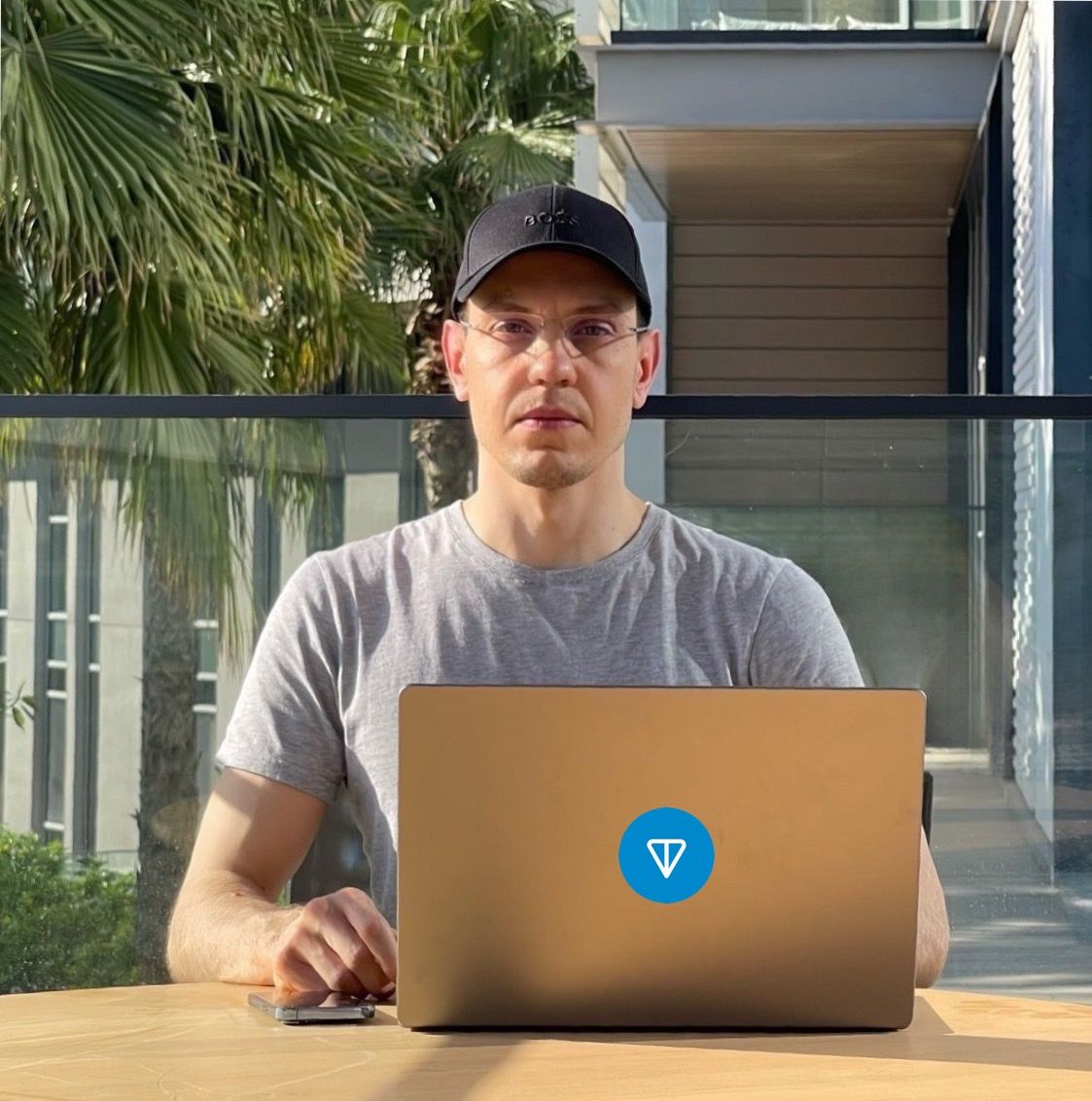 Anatoliy, tell us about yourself.
In 2019, I mostly worked as a software developer but in my spare time I got involved with Telegram programming competitions. Some of the best developers in the world took part in these contests, and competing with them was incredibly exciting. I ended up doing 11 competitions and winning prizes in 10 of them.

Some of these contests were dedicated to TON Blockchain, which, at the time, was being actively prepared for launch by the Telegram team. It was during one of these contests that I met another winner, Kirill Emelyanenko, a programmer and Ph.D. in Physics and Mathematics.
Kirill had been an advocate of decentralized technology since the first emergence of Bitcoin ,and I also had some experience developing blockchain products. We both thought that TON was extremely promising and we generally liked everything that the Telegram team was doing with it.
Towards the end of spring 2020, when Telegram was finally forced to step away from TON due to pressure from the Securities and Exchange Commission (SEC), Kirill and I decided to learn more about the technology behind TON and continue its development. We invited everyone interested, and slowly, a small like-minded community formed. This marked the beginning of what would become the TON Foundation.
To bring TON back from the dead, make it popular, and find a way to integrate its coin with Telegram – these were all initially more running jokes among ourselves than real, concrete goals.
As time passed, more people with diverse skills, not only technical, joined us. Together, we have made significant progress, and now TON boasts a multi-billion dollar market capitalization and a huge user following. Toncoin can even be sent from the Telegram 📎 Chat Attachment Menu, and our progress continues to accelerate rapidly.
Andrew Rogozov (formerly Vice President at VK), Steve Yun, Justin Hyun, Julian Tan Yong Kiat (formerly of Binance), and other professionals, later joined TON, which was a hugely significant moment for the project.
The TON team began to expand rapidly, thanks to them. TON Foundation would have remained a small group of tech geeks without these specialists.
Kirill and I are still focused on the technical and near-technical aspects of TON. Given the high level of expertise required, the technical core team is relatively small, consisting of only 13 people. Approximately half of the team members have been onboard since spring 2020. Everyone in the team is exceptionally talented, and I feel privileged to work with them on TON and its wider ecosystem.
Today, TON is technologically ahead of all other existing blockchains, especially in terms of its ability to scale to a large number of users and transactions.
What does the core team do?
Initially, we did absolutely everything in TON, simply because there was no one else to do it.
Now, TON has become "community-driven", allowing the core team to focus more on key elements of the project, such as nodes, compilers, system smart contracts, and other essential services like bridges or large nominator pools. In addition to ensuring the stability and security of the network, we are also outlining a plan for TON's further development. This includes establishing new network standards and guidelines.
However, it is worth noting that, while our team can offer suggestions for improving the network, it is the validators who have the final say by either voting for these changes or updating their software. TON Foundation does not have any kind of absolute control.
Fortunately, there are already many autonomous teams and developers within TON who are highly innovative and capable of creating excellent products. I am really pleased to see that the community and ecosystem are expanding and that we have not had to devote our time to developing marketplaces, DEXs, and other user-oriented services.
How is work organized within the core team?
We are all located in different countries around the world and work remotely. Each member of the core team is a generalist, so our areas of expertise always overlap and no release is made by a single person; all updates are checked by at least three team members as well as a public bug bounty.
Additionally, since last year we have begun actively cooperating with some of the best external teams around to audit our code and search for vulnerabilities or errors. At the moment we are working with companies such as CertiK, Trail of Bits, Hexens, Quantstamp, and others.
Our team has a huge responsibility to maintain the security and stability of the network, and we are aware of the potentially high costs of a mistake. Up to now, we have not had any issues and remain committed to maintaining this record. To prevent errors, we operate with a healthy paranoia and devote substantial time to testing critical components.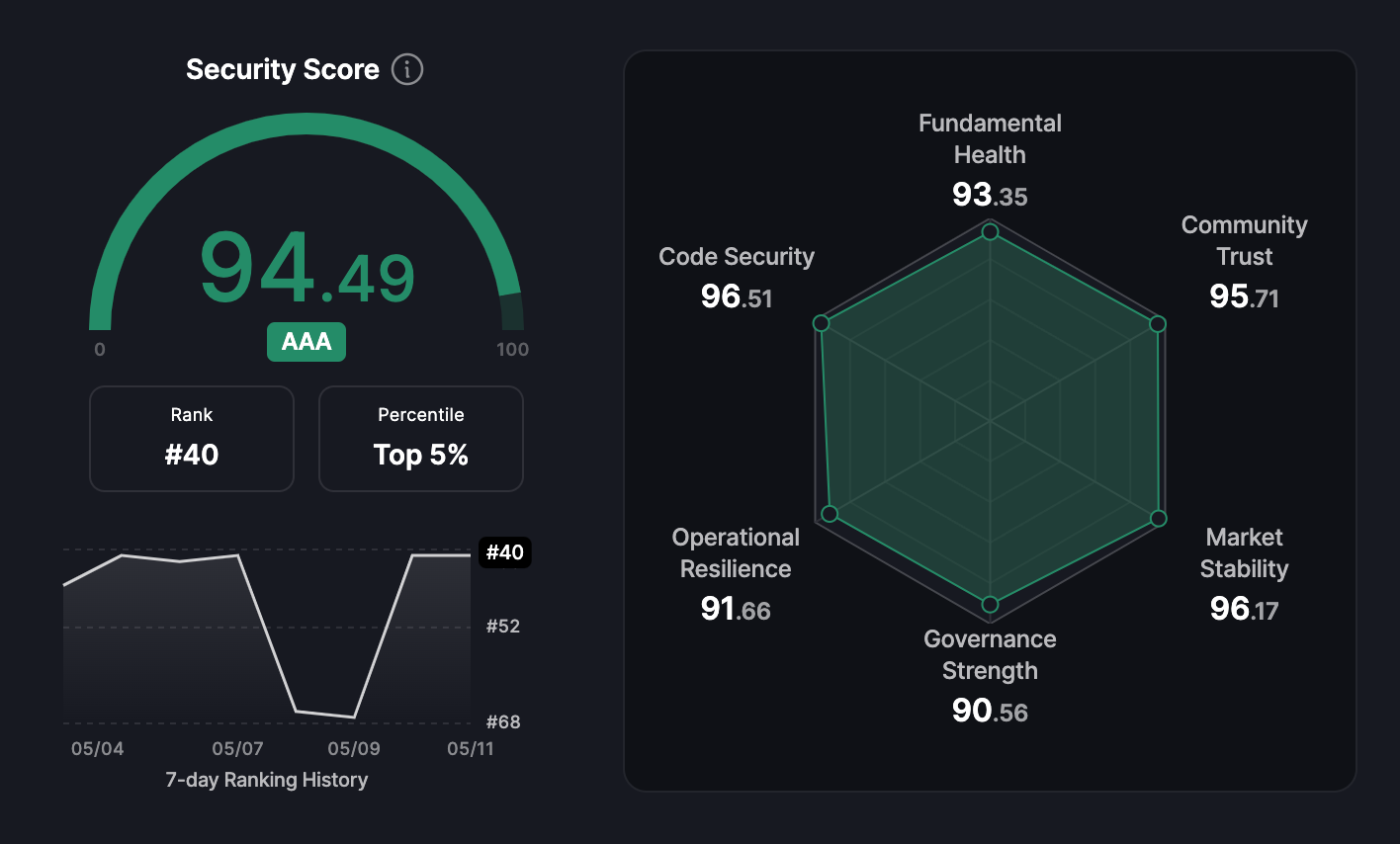 The small size of our team also allows us to avoid bureaucratic problems.
Our work is based on the ideas outlined by Nikolai Durov in the TON whitepaper, most of which have already been implemented. I believe that in the foreseeable future, we will complete everything, with the exception of a few points that may not be so relevant now.
Besides this, we have also developed a number of features that were not originally planned in the whitepaper but which further expand and complement the original concept. These include a new paradigm for writing fixed-size smart contracts, scalable tokens, and cross-chain solutions.
When can we expect a Binance listing?
All exchanges typically use non-disclosure agreements, which means that information can only be shared through agreed public announcements.
The popularity of this question always surprises me. When has the success of a decentralized network been reliant on a centralized exchange listing?
What are TON's goals?
The early pioneers of the internet were aiming for "a personal computer in every home", and we work with the goal of "a crypto wallet in every pocket". The primary objective of the TON project is to promote the mass-adoption of decentralized technologies and cryptocurrencies.
Based on TripleA statistics, as of 2023, only 4.2% of the global population utilizes cryptocurrency. This figure is still less than the level of internet usage in 1998.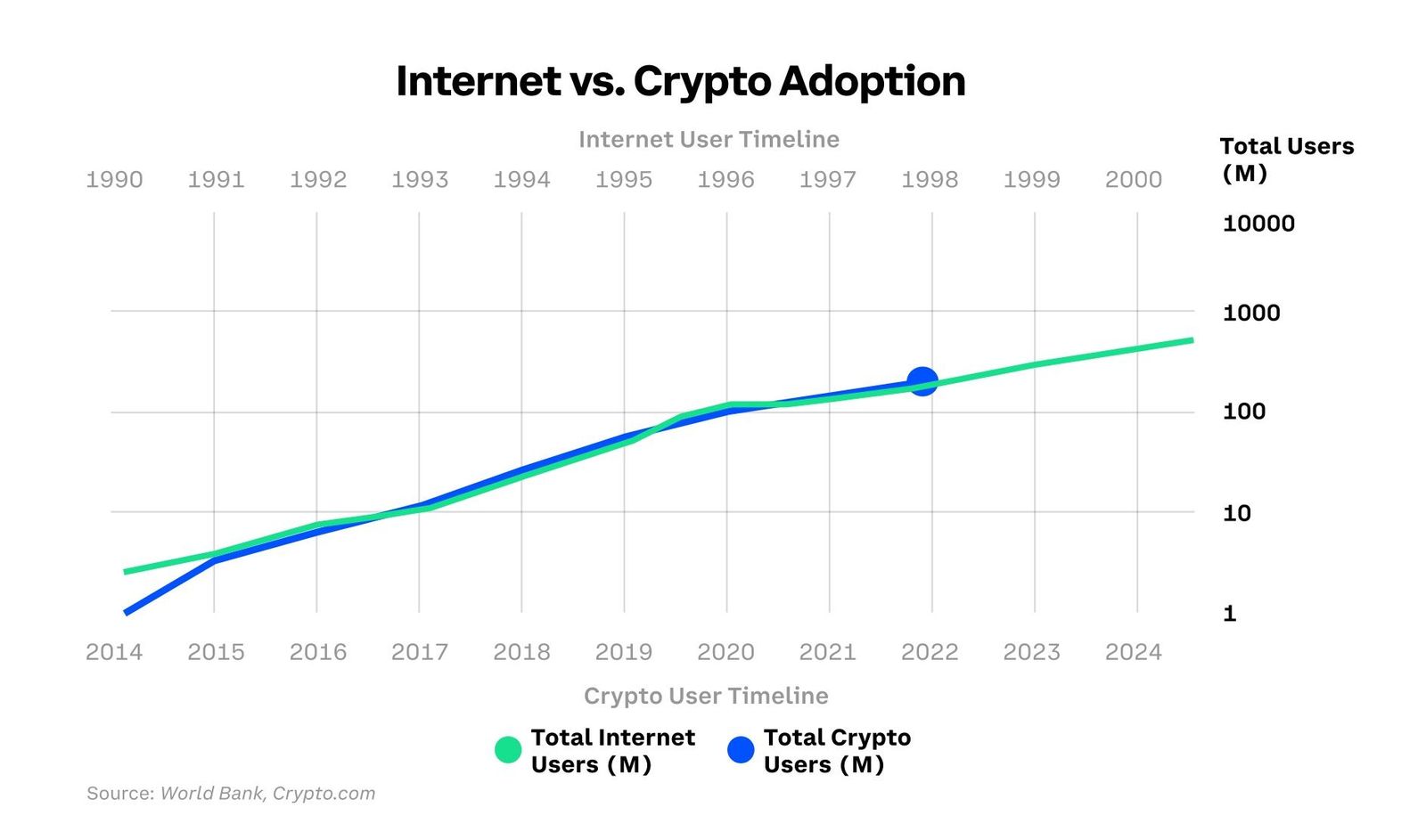 Hence, our primary focus is not on the existing crypto audience but the remaining 95.8% global population.
We follow our own path, often diverging from conventional approaches in the crypto industry precisely because we are catering to a much broader audience. For many of our users, TON is the only blockchain they have ever worked with.
The essence and purpose of TON revolve around mass adoption. Without a mass audience, it would not make sense to invest in scaling technologies and other similar endeavors.
If TON were to have the same number of users as the Ethereum blockchain or the Binance exchange, I would personally consider it a failure, not a success. TON was designed to target a much larger audience.
When is the full or partial TON-Telegram integration planned?
I would like to draw your attention to Pavel Durov's public statement where he expressed his high regard for TON Blockchain, as well as his plans to develop a non-custodial wallet and decentralized exchange within Telegram.
Given that Telegram has 700M active users, I would hope that nothing will interfere with these plans.
It is worth mentioning that the TON-based @wallet on Telegram can already be directly added to the Attachments Menu and provides the most convenient way of buying, exchanging, and sending cryptocurrency in the world.
The @wallet team is actively working on new features that aim to make TON more accessible to a broader audience of users and developers.*
While Instagram and Facebook are ending their NFT initiatives without even having a proper launch, auctions of usernames and anonymous Telegram numbers on TON Blockchain are actively taking place on Fragment. Moreover, the option to purchase Telegram Premium using Toncoin has recently been introduced.
Something like this has never been done before, although it appears that Twitter is attempting to do something in a similar direction, albeit with less success.
Why have you issued such a large number of coins? What is the idea behind this? Are you taking on Bitcoin?
Bitcoin is currently the cryptocurrency with the largest market capitalization, but this should not be considered some kind of ceiling or upper limit.
The idea that TON cannot cost more than $100 because it would have a higher market capitalization than Bitcoin is strange to me.
To provide some context, at the beginning of this year, the Louis Vuitton group had a greater market capitalization than Bitcoin (Bitcoin at $318B, LVMH at $379B as of 01/01/2023).
I think it is fair to say that the freedom represented by crypto should be valued much higher than fashionable clothes and alcohol.
Imagine what would happen if TON successfully realized the vision of a decentralized internet. Now, if there was a token that represented the current internet as it stands, what do you think its market capitalization would be?
Furthermore, it is important to acknowledge that the crypto industry is still in its early stages, and the current market highs will likely be surpassed many times over. We will witness changes in leadership within the crypto industry, where seemingly unshakeable entities may falter. The sudden collapse of the largest exchange, FTX, and the subsequent challenges faced by Solana serve as recent examples.
What progress has been made, and what is being done now?
In 2021, significant efforts were made to revive TON Blockchain. We transitioned from a semi-live network in testing mode to a usable blockchain with essential tools and a fairly popular native token, Toncoin.
Over the last year, there has been active ecosystem development. TON now provides everything competitor blockchains offer, including tokens, domains, DEXs, marketplaces, staking, collateral, and various DeFi tools. Notably, the quality of products in TON, such as wallets and services, stands out as highly functional and user-friendly. Services like @wallet, @CryptoBot, or @donate have no equivalents in other blockchains.
This is the only Web3 community that has built a comprehensive ecosystem within such a short timeframe.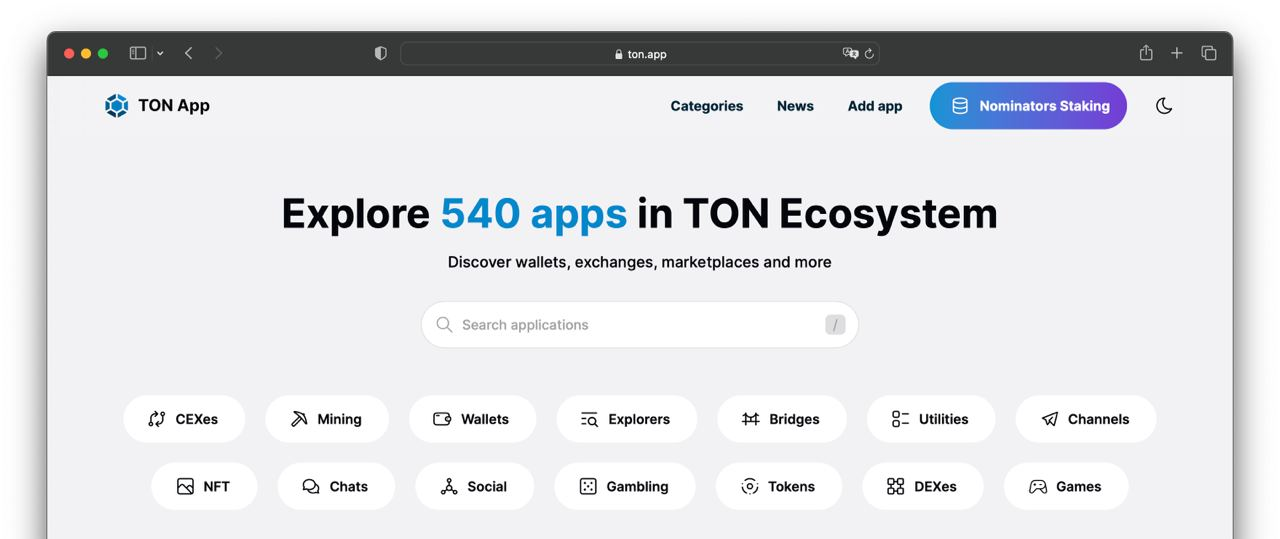 For the first half of 2023, we focus on streamlining and integrating everything done in 2022. New TON users must encounter no obstacles and have a seamless experience with a range of useful products that complement each other.
By visiting ton.org, users can explore specific use cases of the blockchain, including coin transactions, currency exchanges, and even purchasing mobile eSims using Toncoin. Despite the powerful technology that underlies the system, we strive to avoid burdening users with technical terminology.
Last quarter, we optimized tokenomics, and for this quarter, we have plans to introduce a deflation mechanism that involves burning 50% of the network commission.
We are currently working on improving the staking smart contract to make the process more user-friendly and accessible to ordinary users.
While our main priority lies in developing the blockchain and its ecosystem, we also remain committed to advancing components of the decentralized internet. This quarter, we have ongoing projects such as new cross-chain developments, the creation of a torrent client for TON Storage, and enabling Tonkeeper, the most popular TON wallet, to start opening .ton sites.
Considering the remarkable progress made by the TON community in developing the entire ecosystem over the past year, I anticipate that these upcoming six months will yield a phenomenal result—the sexiest blockchain in the world.
Is everything going according to plan? You can just wink, if you don't want to answer!
I am glad that we have been able to achieve everything we planned and promised.
If you check the @tonblockchain Telegram channel from the beginning to today, you can see that we consistently implemented everything according to our plans.
Admittedly, there have been occasional delays in development time, such as the launch of the token bridge, which was postponed to ensure thorough security audits and bug hunting. But, in the end, we always finish everything.
Last year, we successfully launched scalable token technology and NFTs. Afterward, we introduced the TON DNS domain name technology based on TON NFT. We then developed TON site technology, which builds upon TON DNS. Finally, we successfully launched TON Storage, which seamlessly integrates with TON sites and TON DNS, allowing you to store TON NFT content.
It looks as if everything is going according to plan.
Will it be possible to reduce the Toncoin commission if there's a sharp increase in its price?
With a large increase in the price of Toncoin, the network fee can be lowered by a general validator vote. This approach ensures that the network commission will always be quite cheap.
What tricks does TON have up its sleeve to become the #1 blockchain in the world?
I guess at the moment we don't need any tricks. If we successfully implement all the publicly announced plans, TON will naturally become the #1 player in the global crypto industry. And so our focus should be on working systematically towards our goals.
It's essential to recognize that most people on the planet are still unaware of even the most basic blockchain applications, such as the ability to store funds in a personal wallet without intermediaries or to send coins quickly and inexpensively at any time. The widespread adoption of crypto wallets alone would contribute to a more free and self-governing world.
Once we address the main tasks of the blockchain and ecosystem, the subsequent milestones will involve improving the components of the decentralized internet, including TON sites, TON Storage, Payment Network, and cross-chain solutions.
The concept of a decentralized internet is inextricably linked with using decentralized technologies and cryptocurrencies.
To illustrate, consider the evolution of instant messengers: their fundamental functionality is to send messages. However, as their user base expanded, the audience requested more and more, and eventually, the messengers transformed into super-apps, offering additional features like cloud storage, stickers, video editors, and payment capabilities.
Similarly, while the fundamental functionality of blockchain is to send coins, a truly mass-adoption blockchain would naturally need to provide other decentralized services, such as storage, websites, or a micropayment network.
Tell us about user interfaces.
Many believe that blockchains hurt UX and interfaces. However, the truth is that blockchain technology is supposed to improve the user experience; it's just that earlier iterations of blockchains weren't that good.
Consider this example: traditional bank cards display a number on their back, which should be kept confidential and not shared with anyone. Yet, when making online purchases, we often have no choice but to enter this number on untrusted websites. This is completely insane, but the whole world still lives like this.
To address this issue, corporations like PayPal have emerged to act as intermediaries but why should we trust PayPal?
With a crypto wallet, you can make payments on any site without divulging your private key and there is no need to enter anything manually.
Similarly, consider the inconvenience of managing multiple logins and passwords. We must create and remember numerous passwords for each website we interact with. While password managers offer some assistance, many users still use simple, easily guessable passwords, leaving their accounts vulnerable to hacking.
Using TON Connect, you can log in to websites using your crypto wallet without inventing any new passwords.
Many argue that having to write down a 24-word seed phrase on paper with a pen when creating a crypto wallet is too inconvenient and not user-friendly.
However, when you open a bank account, you need to visit the bank and physically fill out innumerable forms with a pen. You have to provide personal information like your name, address, and passport details. Is this really easier than writing down 24 words at home and keeping the paper in a secure place?
Is the company's path forward to compete with existing states or integrate with them?
Let's take a look at this simplified history:
Initially, barter was used for exchange, which then transitioned to the use of precious metals like gold and silver as a measure of value, eventually being replaced by banknotes.
This demonstrates that payment instruments evolve, albeit infrequently.
The most recent change occurred when banknotes (the new payment instrument) were initially fully backed by gold (the old payment instrument), but eventually this backing was abandoned.
Cryptocurrencies represent a new tool, and it is logical to expect a similar narrative. Initially, the value of cryptocurrencies will likely be expressed in the currencies issued by banks in different countries, but over time, the importance of central bank currencies may diminish, similar to what happened with gold.
From my perspective, any integration with states is a positive because it marks the first step on this path. However, TON remains committed to preserving the principles of freedom, openness, and decentralization.
It is noteworthy that last year, three countries — Cameroon, Congo, and the Democratic Republic of the Congo — expressed interest in TON through official press releases. Before that, only Bitcoin in El Salvador had successfully become a national currency. Official statements from state ministries carry weight because nothing is said at this level for no reason. We are actively pursuing these opportunities, and Steve Yun recently visited these countries. However, it is important to recognize that engaging with state bureaucracy is a time-consuming process.
We are currently in an era where countries are starting to adopt blockchain technologies. Interestingly, financially conservative regions like America and Europe may be among the last to embrace these changes, while developing countries in Africa, Asia, and Latin America are leading the way.
Are there currently onboarding processes for the core team? What does a developer need to do to get an offer from TON Foundation?
TON Foundation is often looking for specialists. You can find out more about this on TON Jobs or in the TON Community channels.
To specifically get into the technical core team, you need to either excel at TON Contests or create something based on TON that shows your high technical skills.
Why has the core team taken a more low-profile approach?
The fact that we don't frequently speak at conferences or similar events does not diminish the openness of our blockchain. We, as programmers, are not interested in fame and publicity.
The TON code is openly available on GitHub under a free license. Our plans and announcements are shared in advance, and new standards undergo public discussion. All changes to the blockchain are implemented through voting by network validators.
I hope that we're never in a position where we have to act as participants in some kind of reality show with cameras constantly on us.
In our free time, we try to participate in public events whenever possible. As an example, Andrei Pfau recently gave an interview to TON&Co.
What is your vision for the future of blockchains in the next 10 years, and what is your current planning horizon?
Everyone on the team sees TON as a +10 year project. However, predicting exactly what will happen in such a rapidly evolving technological landscape is challenging.
Instead of solely contemplating a distant future, it is essential to look at the present. One notable current milestone is the emergence of AI and neural networks, which are already reshaping the technological landscape.*
These advancements may lead to a scenario where social networks witness the proliferation of billions of photos, texts, and other content generated by bots. These bots will eventually start interacting with one another, making it difficult to differentiate between AI and real users.
To address this issue, it is conceivable that individuals will soon have to authenticate their authorship using digital signatures on social media platforms. Additionally, it is even foreseeable that users may need to pay to publish posts and comments in order to help combat "neurospam". Blockchains are great for tackling such challenges because they already have these functionalities.
Follow us on Twitter | LinkedIn | Telegram to stay updated with TON, latest developments, and new ecosystem projects.