Megaton Finance and Hero Blaze Collaborate to Revolutionize Gaming on TON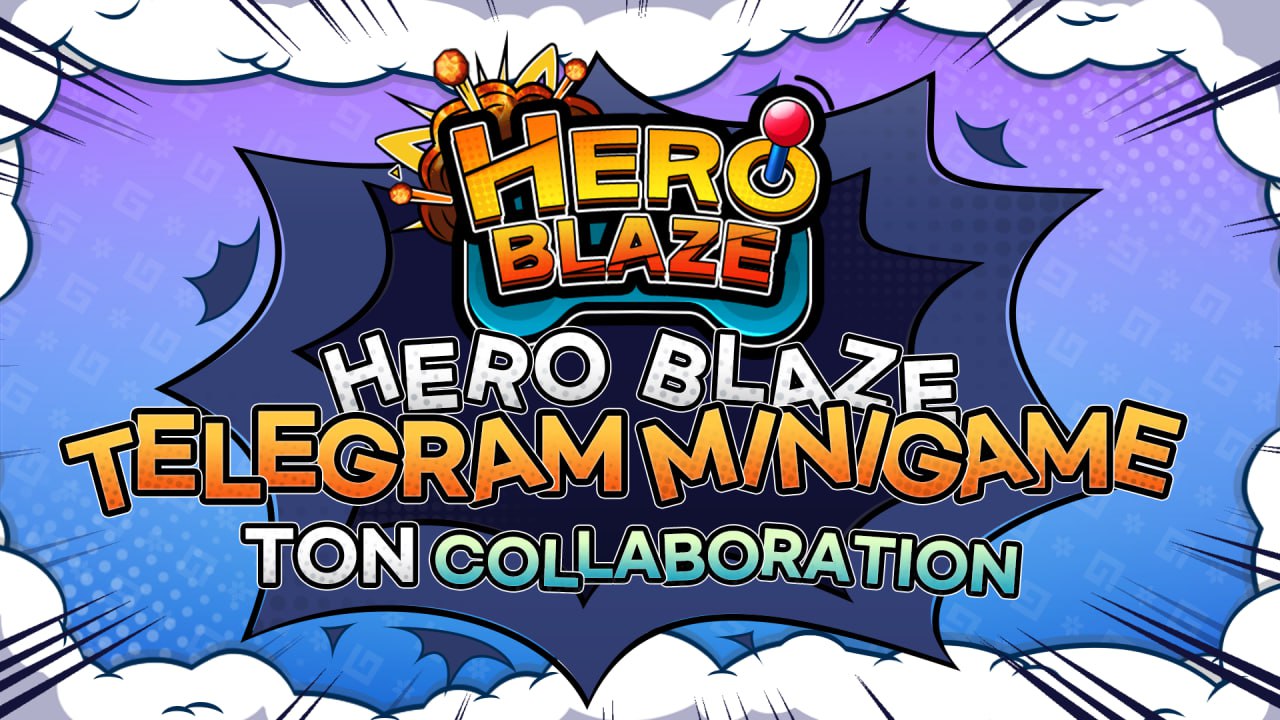 The TON ecosystem is set to be transformed as Megaton Finance announces a groundbreaking collaboration with the Telegram mini-game "Hero Blaze," launched on August 17. The game is accessible via a unique game bot on Telegram, introducing Hero Blaze: Three Kingdom's BEP20 token, MUDOL2, to the TON blockchain via a bridge. We're excited about this new development and expect an influx of fresh gaming assets and liquidity.
This notable collaboration is the maiden initiative to gain support from the TON DeFi Liquidity Incentive Program. In a bid to accelerate the adoption of the TON ecosystem, especially among gamers, the TON Foundation has generously pledged to sponsor a whopping 10,000 TON, specifically to mitigate gas fees. This strategy is designed to ease transitions for players and lure new users into interacting with gaming assets on TON using bridges and wallets.

A glimpse into Hero Blaze: Three Kingdoms showcases its appeal. It is the heir to its predecessor, offering gamers an immersive casual RPG mobile experience with a unique P2E integration. Delve into the ancient tales of the Three Kingdoms, navigating epic hero battles characterized by user-friendly controls and accelerated character evolution. Gamers can anticipate the thrill of collecting and mentoring numerous generals from the Three Kingdoms through many innovative features. Watch the magic unfold in the Hero Blaze: Three Kingdoms Video.
Statistics don't lie. With over 500,000 downloads on Google Play and an impressive ranking of #82 in Games & #272 in General On-chain (according to DappRader), Hero Blaze: Three Kingdoms is clearly on the path of its precursor. To recollect, 2021 Hero Blaze: Three Kingdoms engraved its name in history by becoming the first-ever web3 P2E game to receive an endorsement by the Korean social giant, KakaoTalk messenger. Seamlessly merging elite gaming with P2E perks, it witnessed a staggering penetration rate for KakaoTalk/Klip, at 3.41%, and boasted 200,000 daily users upon its launch. This game played a major role in the age of P2E and the Klaytn blockchain among regular KakaoTalk users, essentially morphing into a portal connecting Web2 to Web3 platforms.
Prepare for a spectacle as Hero Blaze: Three Kingdoms made its grand entrance on Telegram as a mini-game on August 17 under the name "Hero Blaze." Further sweetening the deal, as the oMUDOL2<>oUSDT pool in Megaton Finance is released, it will provide smoother user attraction in the TON Blockchain for the vast Telegram community.
Stay tuned, as the fusion of Megaton Finance and Hero Blaze: Three Kingdoms is bound to redefine the horizons of blockchain gaming.