TON Foundation Demo Day #2: TonX Joins Existing Accelerator Partners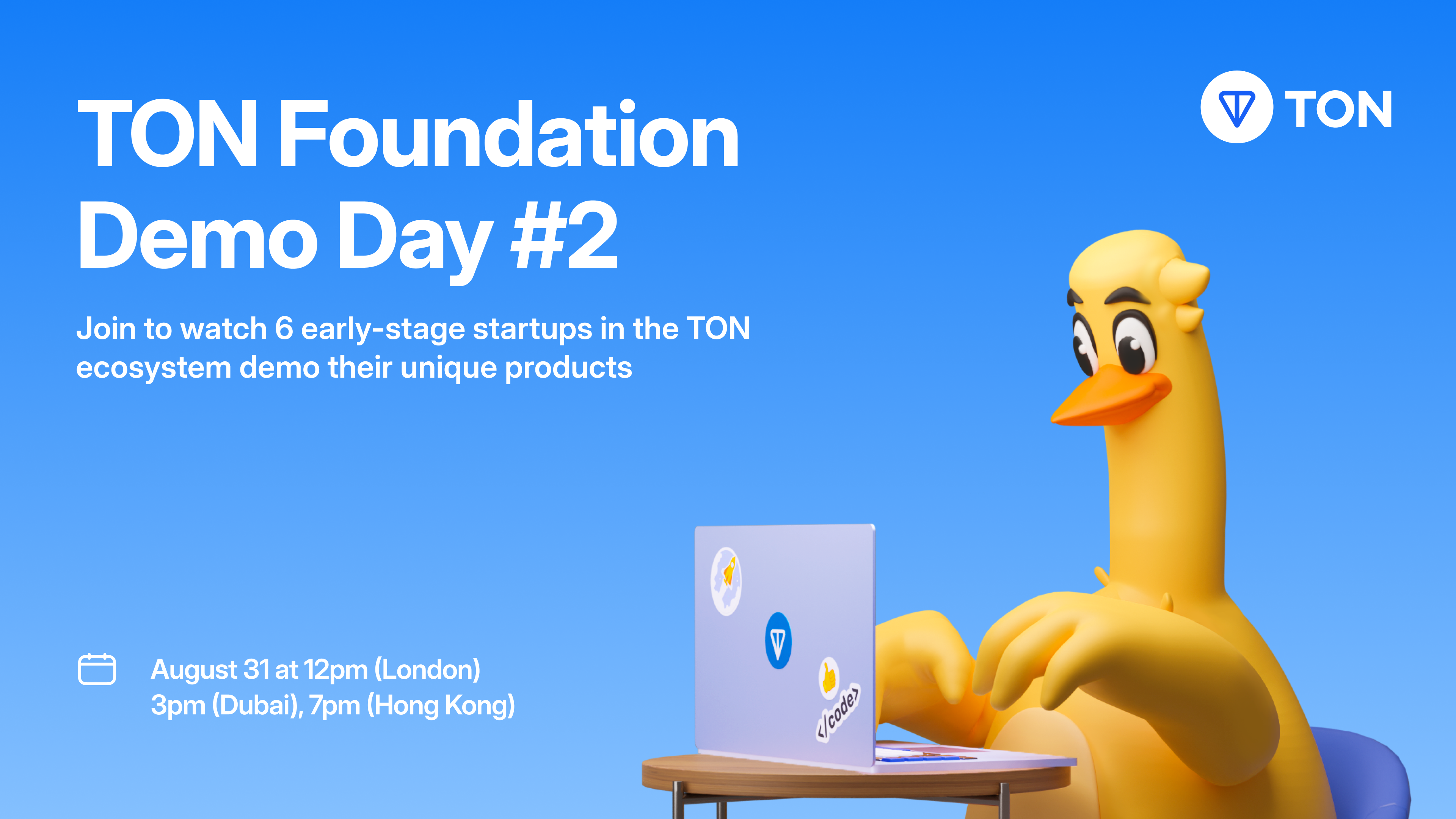 Last month, we had the privilege to introduce you to the first cohort of participants in the TON Accelerator Program. A month has passed, and we're back to introducing another set of participants competing to join the TON Accelerator Program's second cohort.
Today, we want to introduce you to six new projects, which will introduce themselves during the Demo Day on August 31 and compete for the attention of investors and strategic partners.
But before we get to the Demo Day participants, we want to remind you of our recent news that will further bolster our efforts of supporting the emerging TON Ecosystem projects.
TON Accelerator Welcomes TonX Studio
TonX Studio, a leading TON venture studio in Asia, founded by early TON developers and investors, is joining the TON Accelerator among the previous partners, committed to creating innovative solutions that empower the next-generation internet, TON.
TonX's portfolio includes groundbreaking products like TonStake, the first public staking validator, revolutionizing network participation. TonKey, the cutting-edge multi-sig wallet for TON, sets new standards in security and convenience. TON.RUN, the unmatched search engine for TON, transforms the discovery of decentralized applications and smart contracts.
TonX hosts impactful hackathons to cultivate talent and foster a vibrant community. Currently, their focus is on TonFura, a key infrastructure for tApps and TON to grow. The first major event is the Taipei Builders Workshop, taking place on September 22. For more info and registration, visit this link.
TonX joins the list of existing TON Accelerator partners:
Demo Day #2, August 31
Accelerator Demo Day is a unique and exclusive opportunity for projects building on TON, to showcase their product to a set of investors and partners. During the Demo Day, the selected projects compete for investments and mentorship from our partners, getting a unique chance to kickstart their growth
These six projects will compete during the Demo Day on August 31, and you're invited to join us and see what they have to offer.
We are thrilled to welcome these teams to the TON Demo Day and are excited to see what they bring next!