TON Foundation Announces Telegram Web3 Grants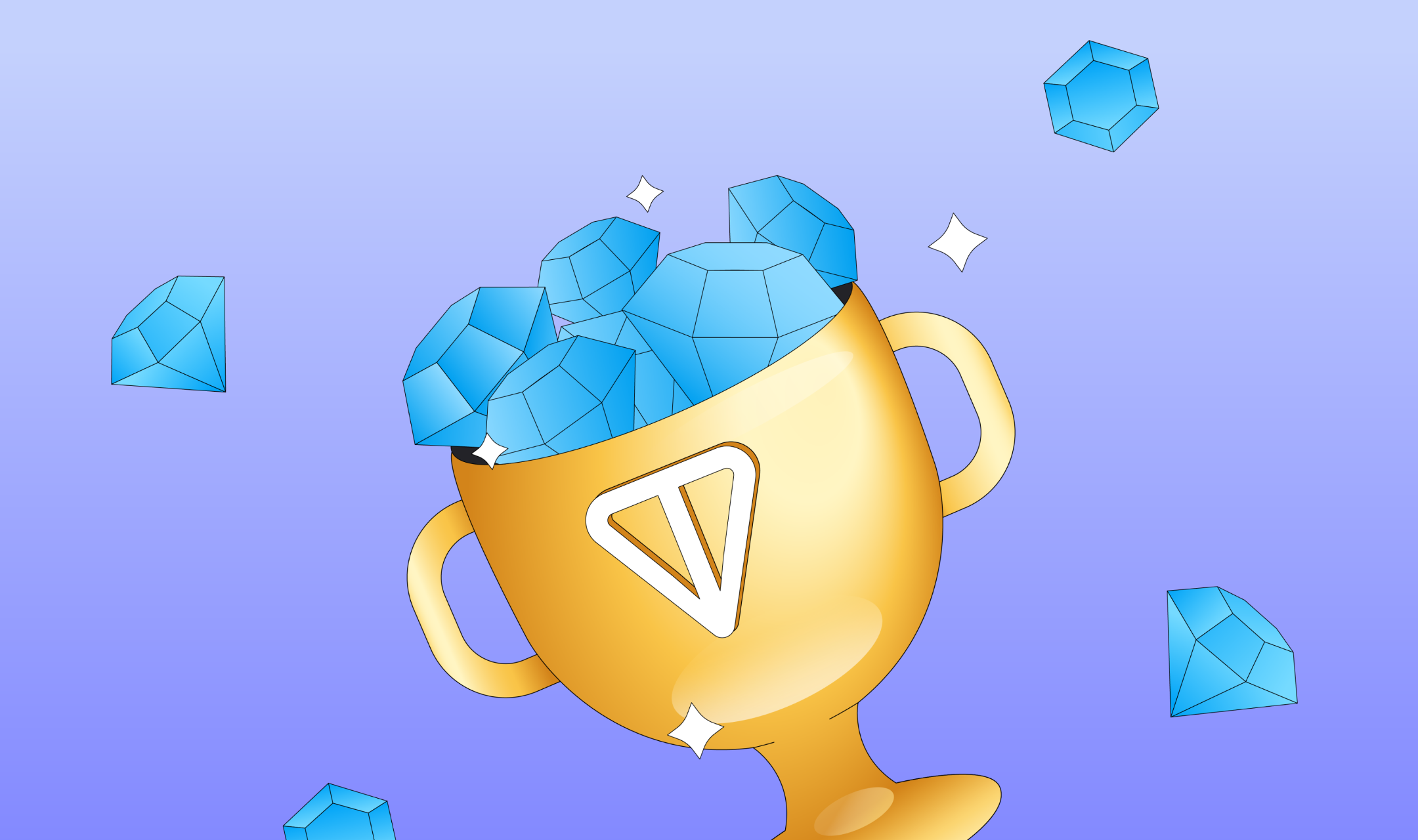 We're rolling out a new Telegram Web3 Grants program that's all about boosting the growth of the TON Ecosystem on Telegram Messenger. This isn't just another blockchain accelerator; we pledge to create a world where Telegram becomes the all-in-one platform for all your needs – payments, utilities & tools, productivity, messaging, content, and even gaming.
"Today, we're launching the new grants program to encourage and support developers building within the Telegram Web3 ecosystem," said Anthony Tsivarev, Director of Developer Relations at TON Foundation. "TON's speed, scalability, affordability, and the unique user-growth opportunity afforded via Telegram is a helping hand no other blockchain system provides today. Now, more developers than ever can harness the garden of possibilities on TON and grow their ideas into real-world solutions."
Grants Categories
To ensure we're distributing the funds efficiently and equally, we've broken the program into four categories, so whether you're just starting or have a full-blown project, there's something for you. And for those on the hunt for some venture capital backing, we have you covered, too.
Type A – Initial Deployment
Type A grants target initial deployments or proof of concept applications on the Telegram Web Apps platform. This also includes Web3 infrastructure based on the TON blockchain, with examples like @wallet, Wallet Pay, and TON Connect. If you've already launched a project, we're open to reviewing it and potentially providing a retrospective grant.
You can aim for a grant of up to $10,000 in TON.
Please note that this grant doesn't replace venture funding for expansion beyond this initial stage.  
Type B – Live TON-based Projects with Existing User Base
This category is for live projects with an existing user base on the TON blockchain but hasn't integrated with Telegram yet.
The target grant amount for this category is up to $10,000 in TON.  
Type C – Live Non-TON-based Projects with Community
If your project is live on another blockchain, but you're eyeing an expansion or considering moving to the TON blockchain and Telegram, this grant type is for you.
We determine grant amounts based on specific milestones, looking at factors like user numbers, transactions, and Total Value Locked (TVL).
The grant amounts for this category range between $20,000 and $50,000 in TON.  
Type D – Projects Seeking Venture Funding
The Grants Program doesn't provide venture funding, but don't worry, we will help you out.
We will help you connect with VC funds or guide you for evaluation through TONcoin.Fund.
Since 2022, we received over 450 submissions to the TON Grants program run by the TON Foundation and distributed more than $1.2M to 100+ applicant projects.